18 Full-Year Scholarships in 2018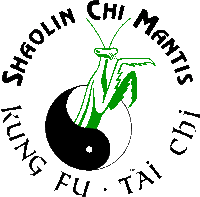 Tai Chi Youth will have 18 new students in 2018 thanks to Shaolin Chi Mantis Traditional Buddhist Gongfu system. SCM will offer 18 full-year scholarships without requiring their traditional Buddhist initiation ceremony. The scholarships will include enrollment and belt testing fees for Tai Chi Youth also. This will enable Tai Chi Youth to have a new TCY Demo Team during 2018.
Applications for these $1,400 Tai Chi Youth scholarships must be received by August 1, 2017.
For more scholarship information visit www.ShaolinChiMantis.com/18
Tai Chi Youth was launched in 1996, to provide youth at risk with the education and exercise required to create better lifestyles and futures for them. TCY programs were designed by Richard Del Connor for his Shaolin Chi Mantis Traditional Buddhist Gongfu schools in Utah. Since then, Tai Chi Youth programs have been designed for seniors, children, blind persons, and working parents with only one class per week...
Tai Chi Youth is also where adults rediscover "the youth within."
Our TCY programs have been taught in elementary schools, middle schools, high schools, colleges, parks, YMCA, YWCA, rehabilitation programs, and a maximum security youth prison. In each of these school locations we proved that Tai Chi Youth can cure sleeping disorders, health problems, drug addiction, obesity, and eliminate the need for prescription drugs. Communication skills are also improved which enabled students to attain and succeed in better jobs and relationships. Only 20% of the TCY prison program convicts returned to prison after release. The other prison programs of that institution had an 80% recitivism (return rate).
Scholarships have been provided to a wide variety of youth at risk, Big Brother organizations, and Big Sister organizations, resulting in many students claiming that, "Tai Chi Youth saved my life."
Help us help more of our youth by donating today to Tai Chi Youth. Many students and families cannot afford any kind of exercise programs. Most kids spend afternoons playing video games or social media on their phones. Help provide a better alternative to wasting their life and becoming obese.
Invest in the future by investing in our youth. Each Tai Chi Youth student improves their own environments. Improved language and communication skills, plus improved self-confidence... can be seen and appreciated by family members, friends, and school teachers of each TCY student. Tai Chi Youth students improve the world around them. More TCY students = a good investment in our youth and a good investment in our future.
Make a difference in people's lives by investing in our Tai Chi Youth students who will make a positive difference in people's lives they associate with.
Your donations to Tai Chi Youth provide programs and scholarships
to improve the body, mind, and spirit of today's youth.
Tai Chi Youth has been proven in schools, rehabs, prisons, and church programs... that by teaching our students better lifestyles -- they make better decisions and lead better productive lives.