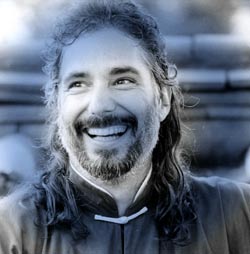 Richard Del Connor went by the name Richard O'Connor from 1980 until 2007. Many websites, articles, and magazines may have listed him accordingly.
During the 1980s, he was known in the martial arts world as Sifu O'Connor, or Shifu O'Connor.
In 1994, the Utah Asian communities presented him with various honors and awards, ofter referring to him as an "honorary Chinese citizen." The Chen family, adopted him and wanted him to take their family name. Richard was reluctant to be "Chen" because he taught the Yang family Tai Chi as the core of his Shaolin Chi Mantis Tai Chi curriculums. A compromise was to name him "Zhen" which translates as "Truth."
Richard became Zhen Shen-Lang, or Shen-Lang Zhen, which translates into English as "Spirit Wolf of Truth."
From 1994 to 2007, articles, photos, and magazine articles referred to him as "Master Zhen."
In 2008, with the launch of his Buddha Kung Fu schools, Richard became "Buddha Zhen."
The following websites offer more of Buddha Zhen's history, achievements, and resumes:
Powerpoint "Journey Map" Presentation of Richard Del Connor's life.